Excavation
Mansour's Innovations is dedicated to being a partner
for all of your construction needs.
Lead Waterline Replacement
You may have been made aware that your home has a lead waterline or a lead water service. Mansour's Innovations have the experience and skills needed to remedy this dangerous situation. A lead waterline is a serious and potentially dangerous matter and should be addressed right away. We will locate the problematic waterline and replace with a safe material so you don't have to worry about cooking, drinking and bathing with unsafe water.
If you are uncertain whether you have a lead waterline service, call us immediately and we will book a free inspection.
Excavating
Mansour's Innovations routinely provides excavating services to homeowners and professionals in the Michigan area. Whether it be sewer repairs or replacements, underground utilities such as gas, water, hydro, cable or others, we can dig the trench safely and efficiently.
Storm and Sanitary Sewers
Lead is a softer material than copper, therefore even minor contact with a lead water pipe can cause serious damage. In addition to being an inferior and outdated toxic material, any contact with lead is dangerous and should be avoided.
Mansour's Innovations is recognized as a leader in sewer repair and replacement. We will inspect your storm or sanitary sewer and fix or replace it depending on the level of damage. Often times, because of our experience. We also install clean outs, outdoor backwater valves, catch basins, ditching, ditch fill-ins, culvert repairs, rear yard drains, dry wells and more.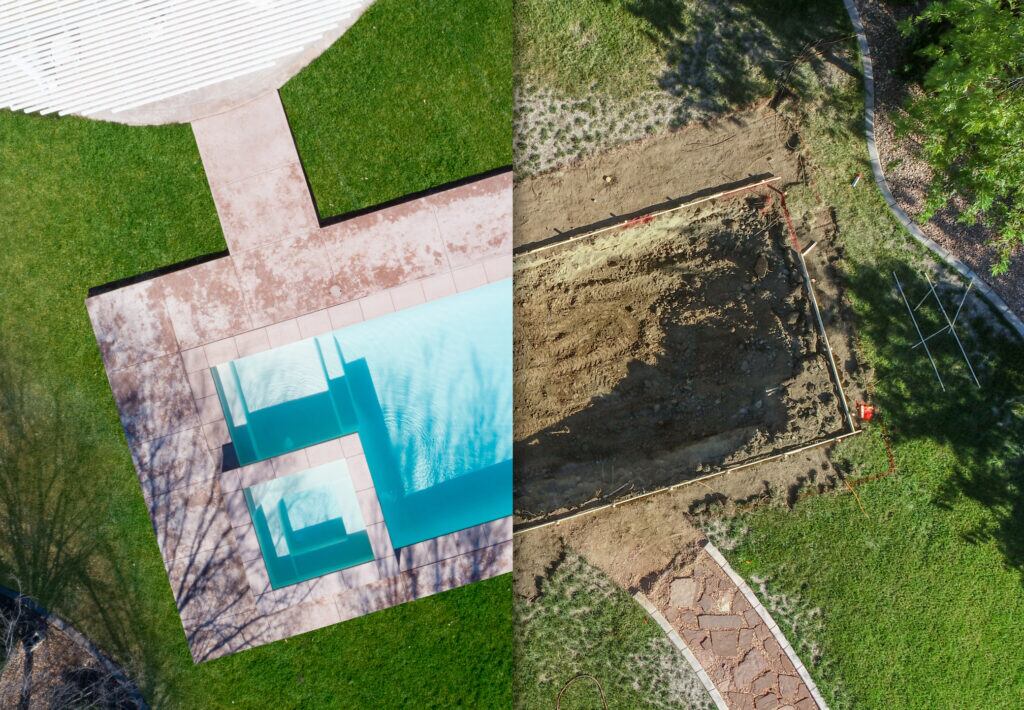 Michigan Excavation Contractor & Basement Excavation Company
We have an unmatched combination of comprehensive experience ensuring reliable excavation services and reasonable pricing. We offer holistic excavation solutions. We bear all the responsibilities right from the outset to the very end and thereafter. Our full spectrum of excavation services ensures that you get everything taken care of by the same team of experts. Whether it is the safety of the excavation site or the handling of debris, dealing with potential and unforeseen problems or ensuring absolute security for your property, we specialize in every quintessential requisite.
We specialize in all types of excavations. In other words, we can provide the foundation necessary for anything you may want at your property. It could be a backyard pool, a pond in your private garden, or a lush lawn.